LET US INTRODUCE OURSELVES
WE SPECIALIZED IN, MURGH PULAO & FAST FOOD
Tasty Foods is a famous Pakistani food chain. Most popular in the twins city of Pakistan, Islamabad & Rawalpindi due to its quality taste and most reasonable prices. Food are made from quality ingredients and no compromise on quality at all. We are proud standard bearers of Pakistan's cultural heritage and we relish it.
We don't compromise on our principles, that is why taste and quality of Tasty Foods remain the same as it was on the very first day.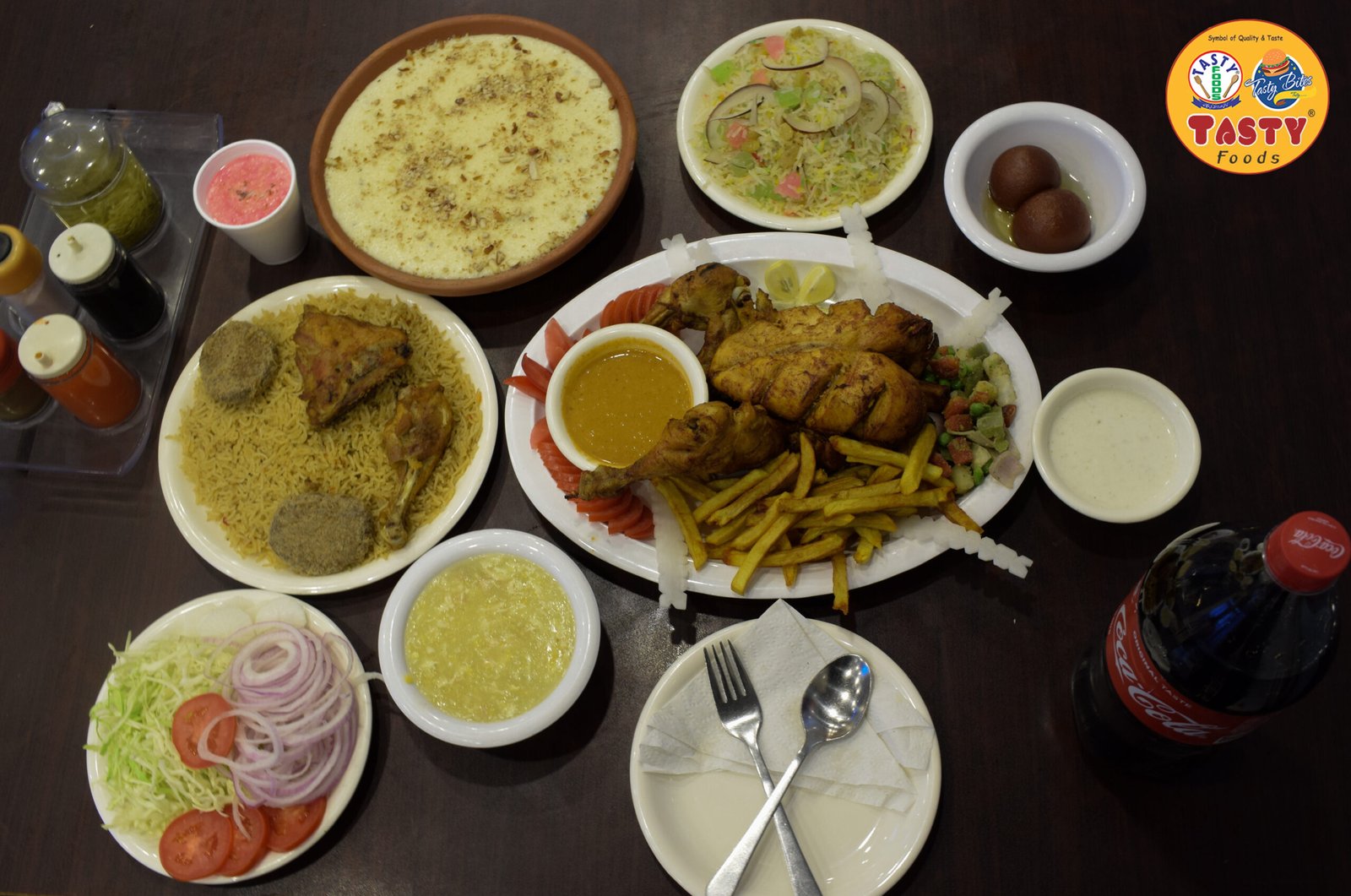 Tasty foods is a restaurant which specializes in Murgh Pulao and kabab. What better can fulfill your hunger than a economical Pakistani dish ? Thats right we have the taste like no one does. The basic stimulant of Tasty Murgh Pulao' popularity is the most effective system of quality control. Beef, chicken, rice and spices are the basic ingredients of our products. That is, freshness, fineness and cleanliness is always taken into consideration.
Tasty Bites is a fast food chain of Tasty Foods that specializes in halal chicken, At Tasty Bites we pride ourselves on quality and choice; we offer fresh, carefully prepared Halal Chicken using our unique blend of spices, bringing together the finest ingredients in order to cook up something for everyone.